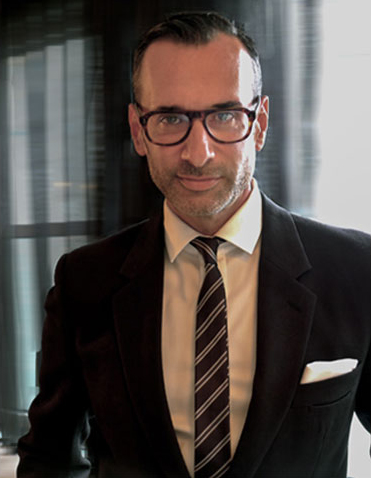 I am a practicing psychiatrist in Manhattan, specializing in the diagnosis and treatment of a variety of emotional and mental conditions. My specialty is Psychiatry which includes Psychopharmacology (medication) and Psychotherapy (talk therapy).
Most commonly, patients consult me for help with mood problems such as depression or anxiety disorders. These are problems that require an integrated approach: a medical assessment, a detailed and careful history, and a review of the individual's current situation and medical and genetic history. Additionally, an accurate diagnosis requires thoughtful analysis of the person's upbringing, family life, cultural and social milieu and many other factors that can influence the expression of particular feelings and symptoms. A thorough understanding of the complexity of the individual, in particular his or her or their underlying character, is what makes the diagnosis accurate, relevant and ultimately treatable.
I received my medical degree from the Mount Sinai School of Medicine, completed an internship in internal medicine at Lenox Hill Hospital, and a three-year psychiatry residency at the Mount Sinai Hospital where I served as Chief Resident of the Out Patient Clinic and won a teaching award. I continued my training with a Fellowship in Psychiatry and Law at New York University before opening my private practice. For four years following my training, I also worked in the field of Consultation Liaison Psychiatry, the branch of psychiatry that addresses psychiatric symptoms in the medically ill. During that time, I was responsible for teaching and training residents while I continued to increase my knowledge of medical psychiatry and develop my experience in the courtroom as a forensic psychiatrist.
In 1994, I left the hospital to pursue full-time private practice in psychiatry.
On a more personal note, my interests include a passion for travel, architecture, language, and collecting contemporary art and design. I have lived in Manhattan most of my life, but have had the good fortune to have lived abroad and traveled extensively, which I believe imbues perspective and increases greater cultural sensitivity.
I work with patients from a broad range of backgrounds and have many patients who work in creative and artistic fields.  I have a special interest in LGBTQ issues.
Finally I would like to thank you for taking the time to read this and hope you will spend some time familiarizing yourself with other parts of my website.